Make the most out of your eCommerce summer sales
General, Price-monitoring, eCommerce ·

Everyone knows that the eCommerce world lives and breathes for the holiday season. While both customers and retailers are benefiting from holiday's sales, during the summer months the excitement is significantly lower. Customers are enjoying their vacations, but for retailers the reality is not so relaxing. Usually, the sales during the summer drop for around 30% in comparison to December ones.

But, since retailers can not just go on a vacation as their customers do, the work has to be done during the summer as well.

If you don't want to have only a hot summer, but sales as well, you'll need to find a way to approach your customers even during the slower summer months.

To help you stop sweating about the sales problems, we prepared a few tips and tricks that will make your eCommerce business thrive even during the summer!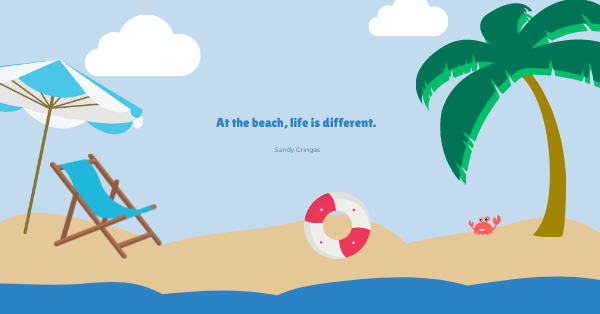 Preparation is the key
Every serious eCommerce business knows that there's no overnight success. That goes for successful summer sales as well. As every other sale, the summer one also requires some planning. Usually, you should start planning your offer and budget a few months in advance.
Of course, not every retailer is in the same position. Some of them are lucky to be selling the products that almost sell themselves during the summer. For example, sunglasses, athleisure wear usually sell much better during the summer months. Therefore, if you are in the position to adjust your offer, most likely that your business won't face hard times.
Can going international help?
Selling summary inventory is a great option, but what to do if your offer does not consist of such products? You can't just stop working for months, right? That means that you need to approach the problem from a different angle.
If so far you've been completely focused on domestic customers, maybe it's time to make certain changes. While in your country the summer can be in full blast, on the other side of the world it's winter (and plus, not all the European countries experience the long, hot summer). That could be your clue!
But, be careful - this doesn't mean that you should just take a leap into the unknown. Big steps such as this require good preparation, or in other words, market research. You need to set a plan on how you will distribute your products, and get familiar with the legislation in those countries. Additionally, your business strategies might need to be tailored differently. Different countries have different cultures and traditions, so you need to take all that into account if you want to reach the right audience and connect with them effectively.
Organize summer sales
Sales are pretty popular in the summer because the demand tends to significantly drop. Research says that shoppers tend to make their most expensive purchases on Monday, so that's a good tip to have in mind when planning your summer sales!
Another way of making use of summer sales is by organizing different giveaways. Giveaways are popular throughout the whole year, but especially in summer. They will boost your engagement rates, and eventually drive more sales.
How do competitors approach summer sales?
All the tips so far were related to the actions that depend on you. However, you are not alone in the market, so your actions will be greatly shaped by your competitors' behavior.
If you have lots of competitors, it's not so easy to keep track of what they do. That's why price monitoring tools were invented! Besides being able to inform you of the competitors' price changes, these tools are also capable of capturing the promotional prices! In other words, they can inform you when your competitor is doing a promotion!
That's very valuable information because you'll be aware that a price change is also required on your side if you want to stay competitive.
Prepare for the next season
Finally, you can always make use of a slower season to prepare for the hectic months ahead.
Revise your strategy, prices, inventory and competitors since there is always room for improvement. Think about new product releases, new promotions, or strengthening your relationship with existing customers. Maybe you can also strategize about some new partnerships that will be beneficial.
It will certainly pay off in the long run!
Wrapping it up
Summer indeed is a slower business period, but that doesn't mean that your business should go down. We tried to offer you a few tips and tricks that could come handy while trying to make the most out of your summer sales. Remember, there are always ways to use your time wisely.
How have you been coping with summer months? Have you already planned your summer sales? Feel free to share your experience with our readers in the comments! We would love to hear from you!