WooCommerce vs. Shopify Who takes the win in 2021
General, Price-monitoring, eCommerce ·

One of the first steps for creating a successful eCommerce business is to choose the right eCommerce platform. Nowadays, many eCommerce platforms can be found, which makes the choice a bit difficult. However, probably one of the most popular, yet easy-to-use are WooCommerce and Shopify. That's why so many stores are faced with the dilemma - Woocommerce vs. Shopify.

Both platforms have their pros and cons,so we're here to help you decide which one to choose.
WooCommerce vs. Shopify - overview
Woocommerce as well as Shopify have multiple strengths, but probably one of the most important ones is that you can do it all on your own, without the help of developers. But, future customers still have a lot of questions. Which platform offers more features? Which one is more flexible? What is the cheaper option?
So, let's start comparing WooCommerce vs. Shopify by doing an overview of what they can offer.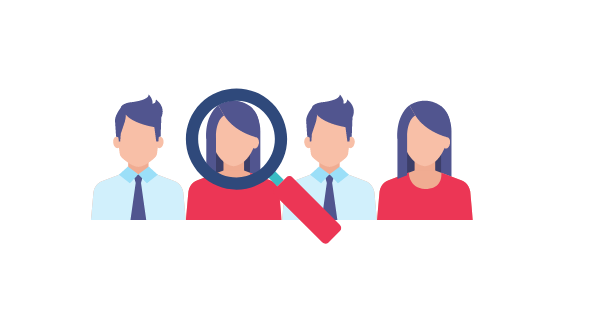 WooCommerce was launched in 2011, as an open source plugin that allows customers to turn their WordPress site into an eCommerce store. Very user friendly since the only thing that is required from the users' side is to instal the plugin into their WordPress. That's exactly the reason why it has almost 4 million users around the whole world. Another reason why customers love it is because it's free (of course, there are some paid themes as well, but the majority of them are free).
On the other hand, Shopify is not an open source platform. It was launched in 2004, and it has been growing since. Even though it's not an open source platform, creating an eCommerce store with Shopify it's not difficult at all. The platform makes it very easy to find your way around, even if you don't have any tech knowledge. Shopify is a paid platform and comes with a monthly fee which can depend on the price plan you decide to go with. Therefore, it offers a 14-days trial, so that future customers can get more familiarized with it.
So, how to make the best decision?
What to look for in an eCommerce platform?
After explaining some basic facts about both platforms, let's dig into more details.
1.WooCommerce vs. Shopify - Getting started
As we said, WooCommerce requires at least some basic WordPress knowledge, since you need to do the installation by yourself. From that point of view, Shopify is easier to use. Once you create an account, the platform will lead you from one step to another making it almost impossible to do something wrong.
Of course, both platforms offer customer support, so if you get stuck at any point, no worries, they are there to help you. Moreover, YouTube is full of all kinds of tutorials, so it is almost impossible that your problem is not already solved and explained.
Another thing that you need to have in mind besides the implementation process is the maintenance. Therefore, pay close attention to this factor as well. Investigate the features, and decide which platform is more suitable for your needs.
2.WooCommerce vs. Shopify - Customization
User experience is important both for you and your customers. In the same way you are trying to make your life easier by having a simple installation/integration, the users expect the same when they visit your eCommerce store.
WooCommerce does not have a theme store, but you can always install it from one of many theme marketplaces. However, you need to be careful here. As much as it is important for the theme to have a nice aesthetic, it's even more important to be functional and lightweight. That will allow a fast and smooth user experience.
3.WooCommerce vs. Shopify - Extensions
This aspect is covered pretty well from both platforms. You'll have no problems with importing catalogues, product presentations, discount codes, different methods of payment, etc. Also, besides these expected features, both platforms offer a wide range of additional add-ons which can be easily integrated in your store.
There is, though, one reason why WooCommerce would be a better option. In case you want to have additional pages - i.e. a brand page, or a blog, WooCommerce will allow you to create it. On Shopify, however, you can mainly create product pages.
WooCommerce vs. Shopify - Payment methods
Payment methods are a very important segment and both platforms offer multiple options. Shopify provides native Shopify Payments, as well as third-party payment gateways such as PayPal. It's also important to note that Shopify Payments are not available everywhere - in fact, they can be used only from the US, UK, Australia, and Canada.
WooCommerce also offers a few options, both free and paid ones. For example, PayPal or Stripe are free, but if you want to use Amazon Payments, you'll have to pay around $100 per year.
WooCommerce vs. Shopify - Shipping
Shipping costs are something that you can arrange, but both platforms will most probably require you to go for a paid option. Costs can be calculated based on the product weight, international delivery, etc. In the cas eod WooCommerce, you will be required to buy a plugin, while Shopify will ask to subscribe to an Advanced Shopify plan.
Conclusion
After all that we said, let's summarize everything in order to help you make an easier decision.
You should decide for WooCommerce if:
You have a limited budget
You are looking for a complete customizability
Your store needs to be integrated with your blog, website pages, etc.
You are looking for a store that can provide multi-currency
If you, however, don't find these reasons so important, your choice can also fall on Shopify. Shopify offers a 14-days trial, so you can test it before deciding on spending anything.
Regardless of what platform you will use for your eCommerce store, it would be good to perform a store integration with one of the price monitoring tools.